Atkins meal plan for 7 days Phase 1
Back in the 1960s and in 1972 Dr. Robert Atkins developed The Atkins diet, then, he introduced it in his book 'Dr. Atkins' Diet Revolution. It is probably the best known and argued low-carb diet in history. In fact, it is limited to a specific time frame and carbs quantity. In this article, we will learn more about Atkins diet phases, and provide you with Atkins meal plan for 7 days Phase 1.
Check out our latest posts:
Those who follow the Atkins diet go through four stages.
During the first stage, induction, you have to follow the following rules:
Limit the daily amount of carbohydrates to 20 grams and only get it from certain types of foods, so not all vegetables and fruits are in.
Get protein from red or light meat, fish, eggs or cheese.
Full-fat products such as butter, margarine and cream are allowed
No carbohydrates such as pasta, grains, bread or vegetables containing starch, including potatoes
Avoid nuts, seeds, or legumes
No caffeine or alcohol.
The induction stage of Atkins lasts for at least two weeks. During this phase, you should lose the most of your excess weight.
After that, the second phase of the diet begins.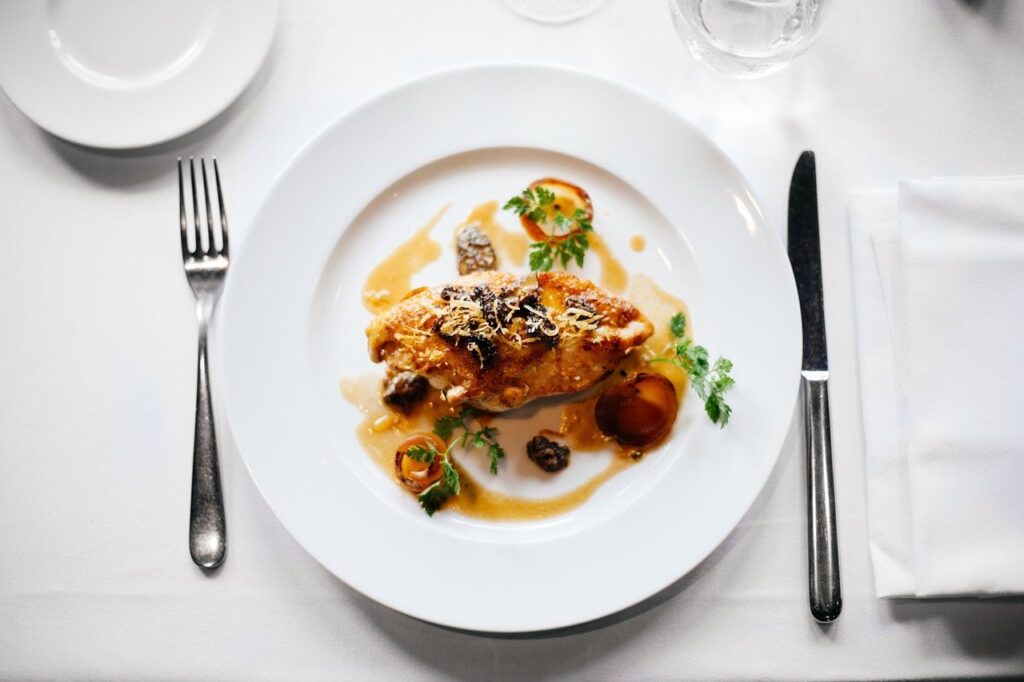 Atkins Phase 2
In the second stage, you can add a little low-carbohydrate fruit and vegetables to the diet. In addition, low-carbohydrate grains are allowed.
Also, you can increase the daily amount of carbohydrates by five grams per day until you reach 50 grams carbs daily.
Atkins Phase 3
The third phase involves a further increase in the amount of carbohydrates.
In this phase, you can gradually increase carbs daily up to a daily amount of 80 grams. During this phase, you will have to watch your weight every 3 days and if you notice any increase just decrease the amount of carbs.
Life-time Phase
The final, or maintenance phase continues carbohydrate addition pattern until 100 grams is reached.
The idea is that your weight will stabilize with this amount of carbohydrates.
Originally, the Atkins diet did not significantly limit the proteins and fats and doesn't include counting calories. However, the diet has changed and now it focuses on choosing healthy fat and nutritious alternatives.
Advantages
The basics of the Atkins diet are easy to understand.
Dieters do not have to count calories.
Useful for motivation looking for quick results and growing with it.
Disadvantages
Increasing protein consumption can make grocery shopping more expensive.
If there is not enough protein in the diet in the early stages, the body burns muscle mass to get the energy it needs. This can reduce your metabolism and make weight loss more difficult.
Reducing whole grains and dairy products naturally lowers calcium, potassium, and fiber levels. These may need to be taken from supplements.
Decreased levels of carbohydrates can increase the risk of headaches and irritation and cause the body to produce ketones.
Summary
This diet contradicts to some extent the more general health recommendations that state that red and processed meat should be used only in moderation.
In addition, the results of the study comparing low-fat and low-carbohydrate diets are confusing.
According to one study, reducing carbohydrates can help reduce overall weight (including fat and muscle), while reducing consumed fat is better for burning fat.
In any case, the Atkins diet may be a tempting option for those who want to get results quickly
Atkins meal plan for 7 days phase 1
Day 1
Breakfast: 2 eggs and 2 slices of bell pepper (fat can be used).
Lunch: salad of leafy vegetables, hard cheese.
Dinner: green salad and Keto Korean Style Skirt Steak.
Day 2
Breakfast: scrambled eggs, green onions.
Lunch: salad of greens, meat.
Dinner: chicken fillet and spinach.
Day 3
Breakfast: keto omelet with avocado, and cheese.
Lunch: 2 meat slices and cottage cheese.
Dinner: bunless burger and cauliflower pie.
Day 4
Breakfast: Omlette with salmon chops and vegetables.
Lunch: herb and egg salad with mayonnaise.
Dinner: ribs, salad.
Day 5
Breakfast: Keto frittata recipe.
Lunch: Low-carb lasagna with salad.
Dinner: chicken burger with tomato and cucumber slices.
Day 6
Breakfast: scrambled eggs, with low-carb cereals.
Lunch: keto chicken curry with salad.
Dinner: keto chicken noodle soup with Brussels sprouts.
Day 7
Breakfast: scrambled eggs, spinach, melted cheese.
Lunch: fried chicken wings, salad.
Dinner: steamed vegetables.
Over the next week, you can copy the same diet or make a menu from the list of allowed foods and create your own recipes.
In fact, you don't have to prepare your meals on this diet in a certain way. For example, eggs can be boiled, fried, and omelet (without milk).
Also, you can cook meat and fish in any way, but be careful not to use too much fat while frying.
Vegetables are best consumed raw because they have more nutrients. Salt, unlike sugar, is not banned in the Atkins diet. Also, you are free to drink coffee, but, you should not exceed two cups a day.
Atkins snacks amazon
Atkins Endulge Treat Peanut Butter Cups. Rich Milk Chocolate Flavored Cup & Creamy Peanut Butter. Keto-Friendly. Value Pack (20 Pieces)
Atkins Protein Wafer Crisps, Lemon Vanilla, Keto Friendly, 5 Count