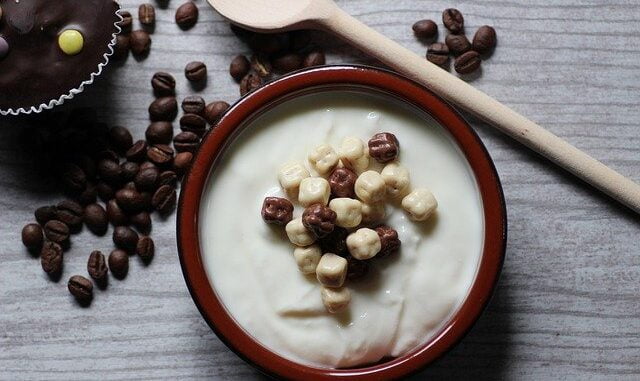 Is Greek yogurt good for an upset stomach?
Experiencing stomach upset symptoms can be very annoying and hold you from doing your regular daily activities. Actually, you may feel nauseated, weak, also it may cause vomiting, bloating, and indigestion. However, there are many ways to counter this feeling like eating some types of foods, avoiding other types, drinking water, taking pills, and much more. As yogurt can benefit your stomach in many ways, some may ask should you eat Greek yogurt if you have an upset stomach and what is the best yogurt for an upset stomach and how can I settle an upset stomach?
In this article, we will answer all these questions and more, so continue reading to learn more.
Check out our latest posts:
Is Greek yogurt good for an upset stomach?
Both Greek and plain yogurt are rich in probiotics, proteins and nutrients, although plain yogurt is lower in calories. Greek yogurt contains less sugar, but more in protein, calcium, fats, and calories.
Both are good for your health, digestion, weight loss and heart health.
In fact, plain low-fat yogurt is a better option for an upset stomach, as it doesn't contain as high a percentage of fats as Greek yogurt. Also, plain yogurt gives your stomach the probiotics it needs to be healthy and keep the microbiome balanced. Dairy products like milk, cheese and possibly greek yogurt (if it contains very high fat content) can be hard for your stomach to digest and therefore cause indigestion.
Even though, with all these yogurt health benefits some products contain added sugar and artificial flavors and colours that can counter their benefits. So, try to pick the plain ones containing no sugar or flavors.
Why do I feel sick after eating yogurt?
Some experience stomach upset and unpleasant symptoms like nausea, vomiting, bloating and diarrhea after eating yogurt for 30 minutes to hours. Actually, this may be a sign you are lactose intolerant. Even though yogurt can ease your upset stomach symptoms , you should avoid it along with all dairy products if you are lactose intolerant.
However, if you are lactose intolerant, you still can take probiotics your body needs from non-dairy sources like:
Probiotics pills.
Kefir.
Miso soup.
Sauerkraut.
Kombucha.
Kimchi.
How can I settle an upset stomach?
Fortunately, there are other ways than food to ease your stomach discomfort that include:
Keep hydrated, drink water at least 8 cups a day.
Take a warm bath.
Avoid smoking or being around someone who smoke (secondary smoker).
Avoid alcohol.
Take a warm bath.
Avoid foods hard for your stomach to digest.
Check out How to make your food digest faster after eating
What is good to eat if you have an upset stomach?
Fortunately, there are a wide variety of food that can ease your stomach upset, but on the other hand there are foods that may worsen your symptoms.
Foods to avoid if you have stomach upset:
Full-fat milk.
Dairy products like cheese or Ice-cream.
Fried Foods like burgers, and french fries.
Raw Vegetables and Fruits as high fibers are harder for your stomach to digest.
Coffee and alcohol as they can raise your stomach acidity.
Tomatoes as they may cause acid reflux and gastritis.
Citrus fruits.
Check out Why are tomatoes bad for you?
What to eat if you have an upset stomach?
as we mentioned before yogurt is a good stomach reliever and helps digestion for its probiotics content. However, never depend on it if you have lactose intolerance. Instead, you may choose non-dairy probiotics or depend on probiotics supplements.
White Rice
White rice can help ease diarrhea.
Toast
White flour toast is low in fiber and so easy for your stomach to digest. Although whole fibre bread is the type recommended as a healthier option but in this case we recommend the opposite.
Bananas
Bananas are the best fruit option in upset stomach as they are natural antacids. Also, bananas are high in potassium so it prevents stomach irritation by enhancing mucus production in the stomach.