For people who are following the keto diet or those that do not have diabetes but are watching their sugar intake, having a nice sweet snack can be very difficult. 
If you want something warm and delicious, these desserts fit the bill. While they may not be exactly like the traditional cake and cookie options, they will certainly satisfy your sweet tooth. Having warm desserts on keto diet allows you to enjoy something rich and warm and will help with your carb cravings. There are plenty of options when it comes to frozen and cold desserts. On the warm side, your options can range from a chocolate lava cake with cream cheese frosting, to a bread pudding with berry sauce. 
On the cold side, there are ice cream, cheesecake, and a wide selection of packaged frozen desserts that are either sweet or cold.
Here we will share with you 3 Best Warm Keto Desserts that will make your diet sweeter.
Check out more Keto recipes:
3 Best Warm Keto Desserts
CINNAMON DONUT MUFFINS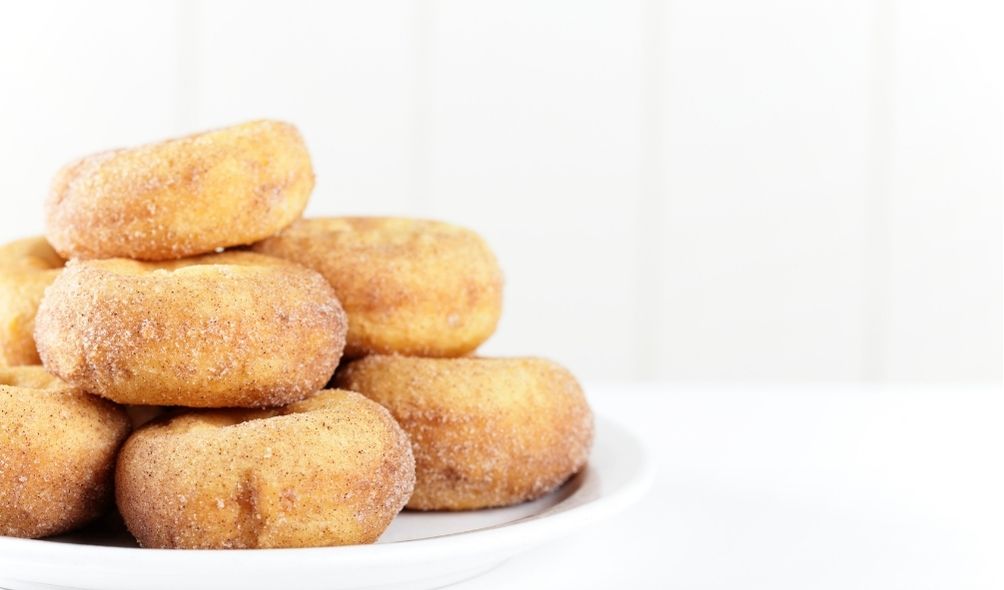 Ingredients
1 1/2 cups Almond Flour.
1/2 cup Erythritol, powdered.
2 tbsp. Psyllium Husk Powder.
1/2 cup Heavy Cream.
1/3 cup Salted Butter.
2 large Eggs.
1 1/2 tsp. Baking Powder and 1/2 tsp. Orange Extract.
1/4 tsp. Nutmeg and 1/4 tsp.
Allspice and 1/4 tsp. Liquid Stevia.
1/8 tsp. Ground Clove and 1/8 tsp. Ground Ginger.
Cinnamon "Sugar" Coating.
Preparation
In a small saucepan over medium-low heat, melt 1/3 cup butter.
Allow this to melt and whisk occasionally while you prepare the remaining ingredients.
In a spice grinder, combine 1/2 cup erythritol and 1 clove twig (if using pre-ground clove, omit the twig). 
To save time, we're going to grind these together.
In a deep bowel put all of the dry ingredients (1 1/2 cups almond flour, 1/2 cup erythritol (powdered), 2 tablespoons psyllium husk powder, 1 1/2 teaspoon baking powder, 1/4 teaspoon nutmeg, 1/4 teaspoon allspice, 1/8 teaspoon minced clove, and 1/8 teaspoon ground ginger)

The butter has begun to smell nutty at this time. Check to see whether the colour is golden to golden brown, then set aside (or in the fridge) to cool fully.
Once the butter has cooled, combine the dry ingredients and put aside for a minute.
Combine all of the wet ingredients in a mixing bowl. 2 big eggs, 1/2 cup heavy cream, 1/3 cup melted butter, 1/4 teaspoon liquid stevia (25 drops), and 1/2 teaspoon orange extract.
Using a hand mixer, blend all of the wet ingredients until well incorporated.
Sift half of the dry ingredients into the wet components. Do that using a good sifter.
Using the hand mixer again, combine all of the dough. 
Repeat with the rest of the dry ingredients. Preheat the oven to 350°F.
Spoon all of the dough into silicone cupcake moulds.
Cook for 20-25 minutes, or until the top is golden brown around the edges.
Remove from the oven and let it cool. Allow this to cool for about 5-10 minutes.
Combine cinnamon and erythritol in a mixing bowl (or xylitol). In a saucepan, melt 1/4 cup butter, then remove from heat. 
Dip each muffin (sides and bottom included) into the melted butter, then into the cinnamon sugar.
This recipe makes 12 Muffins.
Each muffin has 210 calories, 20.5 grams of fat, 2.5 grams of net carbs, and 4 grams of protein.
KETO COFFEE CAKE

Ingredients
6 Large Separated Eggs. 
1/4 Cup Erythritol.
 6 Oz. Cream Cheese. 
 1/4 Cup Unflavored Protein Powder. 
 2 tsp Vanilla Extract. 
1/4 tsp Cream of Tartar Filling. 
1 1/2 Cup Almond Flour.
1/4 tsp Liquid Stevia.
1 Tbsp Cinnamon. 
1/2 Stick Butter.
1/4 Cup Maple Syrup.

Preparation
Preheat the oven to 325 degrees Fahrenheit. If you're using a glass baking dish, set the temperature to 300°F.
Separate the eggs from the egg whites for each of the five eggs.
Combine the egg yolks with 1/4 cup erythritol, and 1/4 teaspoon liquid stevia in a mixing bowl.
Once the egg yolks have been blended, add 6 ounces of cream cheese and 1/4 cup unflavored protein powder. Mix well until a thick batter develops.
Whisk together the egg whites and 1/4 teaspoon cream of tartar until stiff peaks form.
Fold half of the egg whites into the egg yolk mixture first, followed by the other half. Fill a circular cake pan halfway with the batter.
Combine all of the "Filling" ingredients: 1 1/2 cups almond flour, 1 tablespoon cinnamon, 1/2 stick butter, 1/4 cup maple syrup (recipe here), and 1/4 cup erythritol This should make a type of "dough." 
Take half and pull off little bits to top the cake – if the pieces don't sink on their own, press them down.
Bake for 20 minutes before topping with the remaining cinnamon filling. Bake for another 20-30 minutes, or until a toothpick inserted into the centre comes out clean. Allow to cool for 20 minutes.
This recipe gives 8 pieces of Ultimate Keto Coffee Cake.
Each slice has 257 calories, 26.7 grams of fat, 3.8 grams of net carbs, and 12.8 grams of protein.
PANCAKES WITH PEANUT BUTTER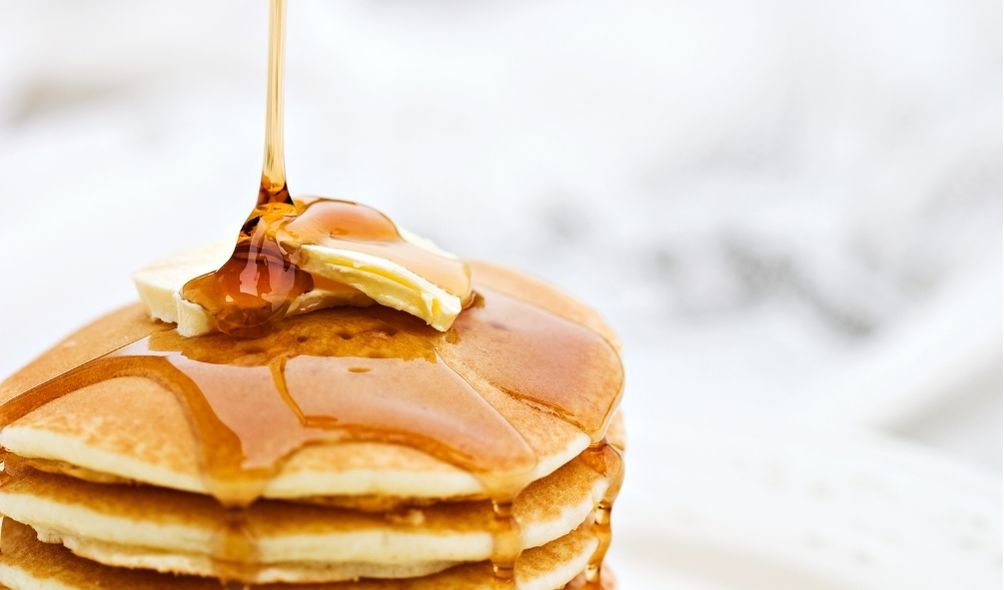 Ingredients
4 Tbsp Golden Flaxseed
2 Large Eggs
2 Tbsp Peanut Butter
4 Tbsp Heavy Cream
2 Tbsp Maple Syrup
1/2 tsp Baking Powder
1 Tbsp Butter (Grease the Pan).

Preparation
Combine 2 tablespoons peanut butter, 2 tablespoons maple syrup (recipe here), and 2 big eggs.
Add the 4 tbsp. heavy cream once the peanut butter has begun to break up.
Mix again, then add the 4 tbsp. Golden Flaxseed and 1/2 tsp. cinnamon. four. baking powder Mix everything up together until a pancake batter forms.
Heat a pan over medium-low heat with a little butter. Once the pan is heated, add your pancake batter to make whichever size pancakes you like.
You may buy a fantastic ring mould to assist you with your cooking (trust me it works wonders).
Cook the pancakes until the sides begin to firm and the top begins to bubble. When you remove the ring mould from the pancake, it should stand on its own.
Flip the pancake over with a spatula once it has reached this stage. Cook for another 1-2 minutes.
Set aside the pancakes and continue to cook more as needed.
If you prefer, you may add butter or maple syrup.
This recipe makes two servings.
Each serving has 389 calories, 38.9 grams of fat, 3.8 grams of net carbs, and 13.5 grams of protein.