This PUMPKIN KETO SPICED WAFFLES is gluten-free, dairy-free, keto-friendly with just 6 gm net carb per serving, plus its awesome taste. This recipe will give you the chance to try waffles in the unique pumpkin taste, and trust me, you won't regret it.
Try other pumpkin recipes:
Ingredients;
1/2 cup Almond Flour.
2 tbsp. Flaxseed Meal.
1/3 cup Coconut Milk (from the carton).
1/4 cup Canned Pumpkin.
1 1/2 tsp. Pumpkin Pie Spice.
1 tsp. Vanilla Extract.
1 tsp. Baking Powder.
2 large Eggs.
3 tbsp. Swerve Sweetener.
7 drops Liquid Stevia.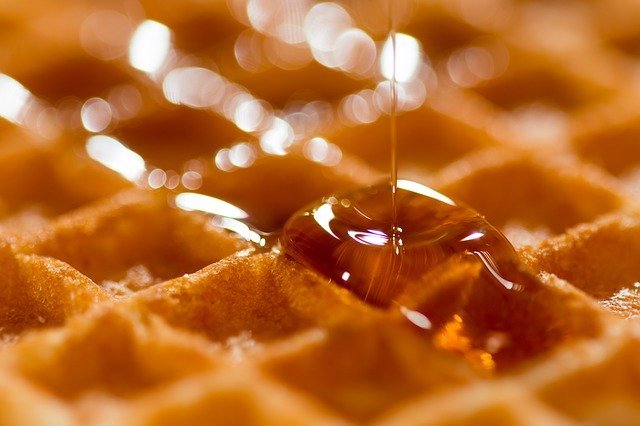 Preparation;
In a large measuring jug, combine all the wet ingredients.
Mix together the wet ingredients well until little to no egg white is visible.
Add all dry ingredients to a sifter. I highly recommend getting a cheap sifter to do this as I was using a colander before, and it took much more effort.
Sift all dry ingredients into the wet ingredients.
Mix together the batter until everything is combined. The batter should be slightly watery but will turn into perfectly crisp on the outside and soft on the inside waffles.
Grease your waffle maker with coconut oil spray, then pour the batter onto the waffle iron when it indicates that it is ready.
Once the waffle iron tells you that your waffles are ready, check on them to see if they need to go for longer. If not, remove the waffles from the iron and cut them as needed.
Serve up with some maple syrup (recipe here) and a few pecans if you'd like.
Enjoy!
This makes 2 total servings of Pumpkin keto Spiced Waffles.
Per serving of Pumpkin Keto Spiced Waffles, you'll get ;
290 Calories.
22g Fats.
6g Net Carbs.
14.1g Protein.
Want another keto recipes? try these recipes, you will love them;